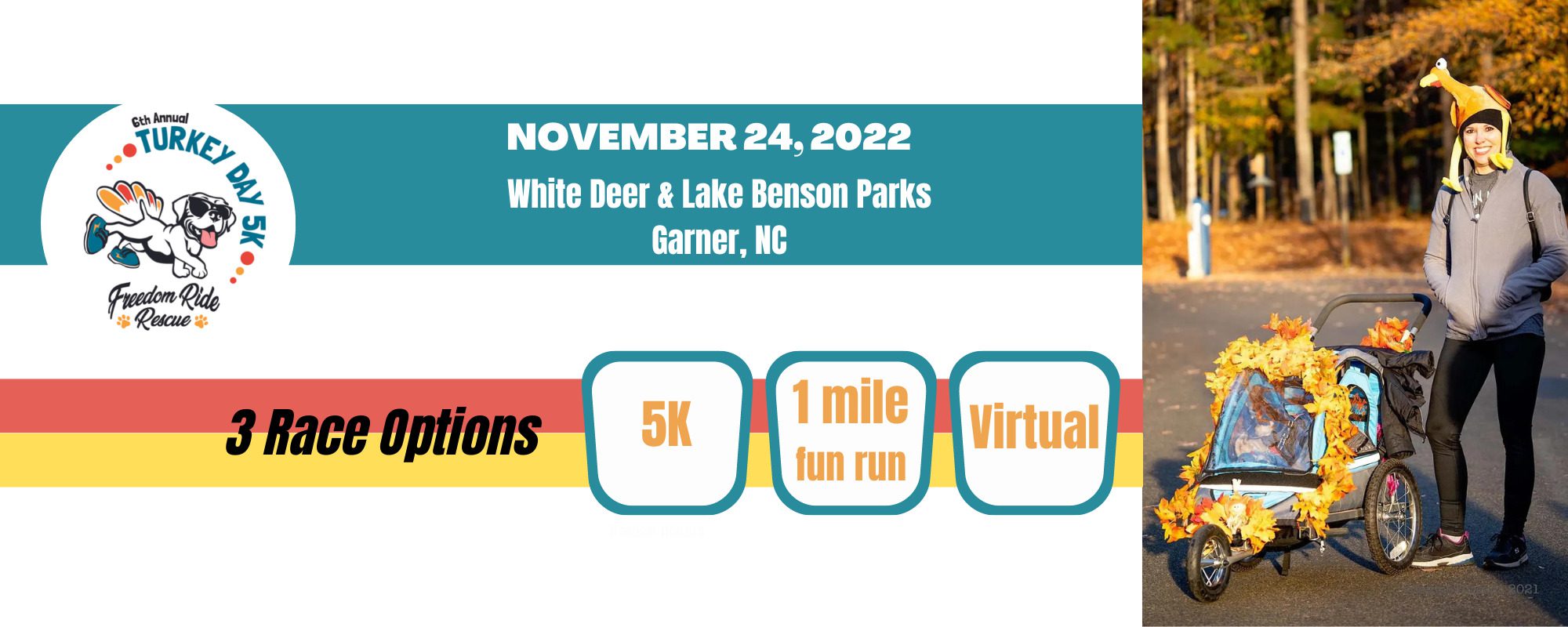 Participation Opportunities
This year we are anticipating over 1000 runners signing up!
Turkey Day is our rescue's largest fundraiser – all proceeds help us continue to bring in medical need dogs, orphaned puppies…. hospice cases.
Since our start in 2019, we have brought in over 2,200 dogs and Turkey Day is a large piece of how we make this happen!
Welcome to our road trip!
Teams, costumes, strollers encouraged
Well socialized dogs welcome
Rescue Dogs
We are proud to be the crazy dog lovers who skip out on work to transport dogs from all over the state to their excited fosters' homes … who stay up late searching shelter pages for that next "Freedom Ride" potential …. who volunteer countless hours making rescue a reality!
Provide Medical Care
Freedom Ride Rescue provides all supplies (crates, food, bowls) and gets the animal in for a vet visit (for a spay, neuter and/or vaccines); we'll also provide flea and heartworm preventatives. Anything and everything to make a happy and healthy pet!
Find A Home
We love, rehabilitate and nurse an unwanted, unloved animal until they prance away with their fur-ever person as they start their most life's wonderful chapter: the one as a cherished pet.