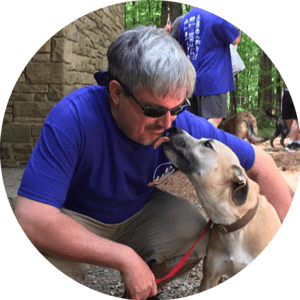 We are run by volunteers — we appreciate your interest in joining our team!
Volunteers can help in a number of ways! We need help at events, with marketing/outreach, transporting dogs, administrative/database work, and so much more. A full list of volunteer roles is available on our volunteer application. Please fill out the application and a team member will reach out to see what a good role for you is.
Where do you fit on the road to freedom rides?